URL:
http://www.gearbest.com/tablet-pcs/pp_212895.html
Price:
$149.
89
The
Chuwi Vi10
is a budget priced Full size tablet that offers built in 3G and Dual Boot support. And given the aesthetics, the tablet is more incline to compete with the Microsoft Surface 3. Although they are of different league in terms of pricing. The Dual OS Support (natively Android 4.4 and Windows 8.1) offers easy switching and superb performance via the snappy 64 bit Intel Atom Z3736F Quad Core Processor. As stated, the Z3736 is a bit faster than the lower clocked Z3735. Furthermore, the device is equipped with
2 GB RAM
and
32 GB internal storage
, expandable via TF-Card support up to 64 GB maximum.
Highlights of Chuwi Vi10:
Cheap transformer tablet
Dual OS tablet support (Android 4.4 and Windows 8.1)
64 bit Intel Atom Z3736F Processor
2 GB RAM and 32 GB storage
Supports expandable storage
8000mAh battery (6 hours playing time)
built-in 3G Support (single SIM)
Bluetooth, Wi-Fi 802.11 b/g/n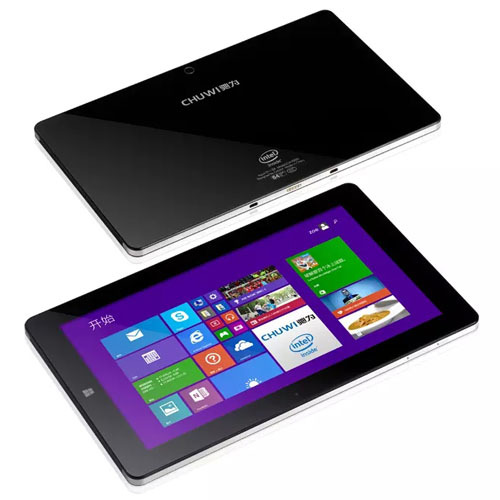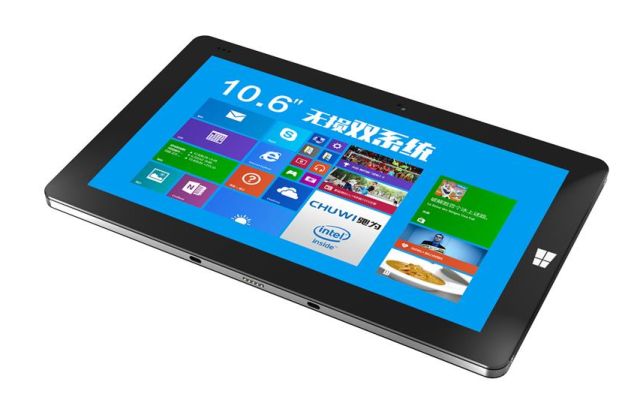 Partager sur