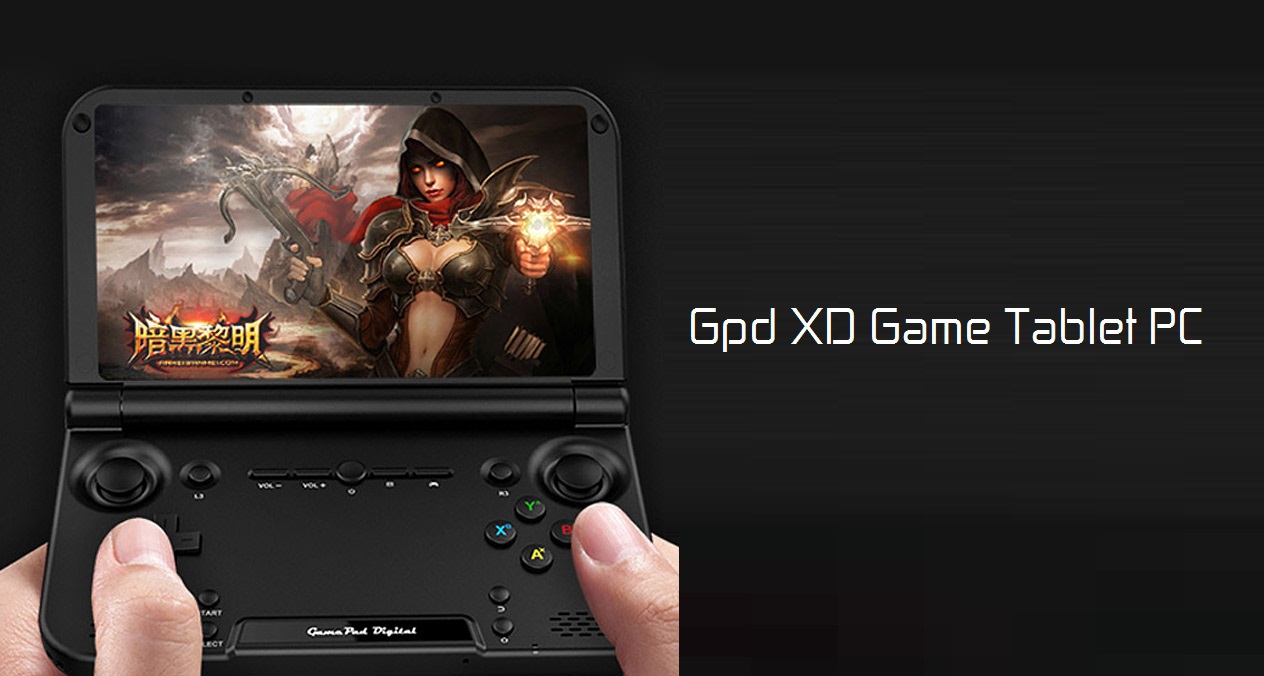 RUL:
http://www.gearbest.com/tablet-pcs/pp_231069.html
Price:
$159.
00
The GPD XD is made by the company GamePad Digital, who have also made other Android gaming handhelds like the GPD G5A and GPD G7. The design of the device clearly mimics that of Nintendo's popular NDS and 3DS handhelds, with the exclusion of the iconic second touchscreen. The bottom face of the device houses a normal set of action buttons and a d-pad, along with a pair of analog sticks and two buttons next to the analogs. Speakers are located at the bottom of the front, and appear to be stereo speakers. There's also a cluster of buttons in the center of the device, which should be easily mappable to any game that you would play.
On the rear, there's 2 standard sized shoulder buttons, along with a pair of smaller shoulder buttons as well. The ports on the rear compromise of a microSD card slot, a HDMI-out port, a microUSB port and a DC charging port. Upfront, there's the display and some rather thin bezels.
The GPD XD will ship with the RK3288 chipset with a Mali-T764 GPU, 2GB of RAM, 16GB/32GB of internal flash storage, expandable memory, a massive 6000mAh battery, Android 4.4.4 Kitkat and a 5-inch 1280x720p HD IPS display. The device also supports HDMI-out, 802.11ac Wifi, microSD cards upto 128GB and USB OTG.
The device runs a full Android 4.4.
We are able to migrate to English as well.
The Android system is so much different from the mobile companions that this device has invested view. But let's say it is natural.
Play all the games available in the store, which is supported by the device hardware. No serious limitations.
Partager sur